News Archive
2023

June

May

April

February

January

2022

October

September

June

May

April

March

February

January

2021

2020

2019

September

July

March

February

January

2018

2017

June

May

April

March

February

January

2016

November

October

September

August
Return to News
Louth Triathlon Club - 2023 HUUB Triathlon England Club of the Year
Monday, 24th April 2023
Louth Triathlon Club – 2023 HUUB | Triathlon England Club of the Year
Lincolnshire based Louth Triathlon celebrated their 10th anniversary with a national award winning the coveted Triathlon Club of the Year!
The judges specifically acknowledged Louth Triathlon club's friendly and welcoming feel, with the club's members ranging from 18 to 80 years old.
Club chairman Martin Ball said 'We're very much grassroots. We're about being a community club and being accessible to everybody and locally, certainly, since Covid there's been less and less opportunity for people to race locally and affordably.'
The club run training sessions each week from their main base at Meridian Leisure Centre in Louth and offer coached and uncoached sessions as well as a packed events programme including the full iron 70.3 in May. Adult membership is a bargain at only £30 per year with discounts for students.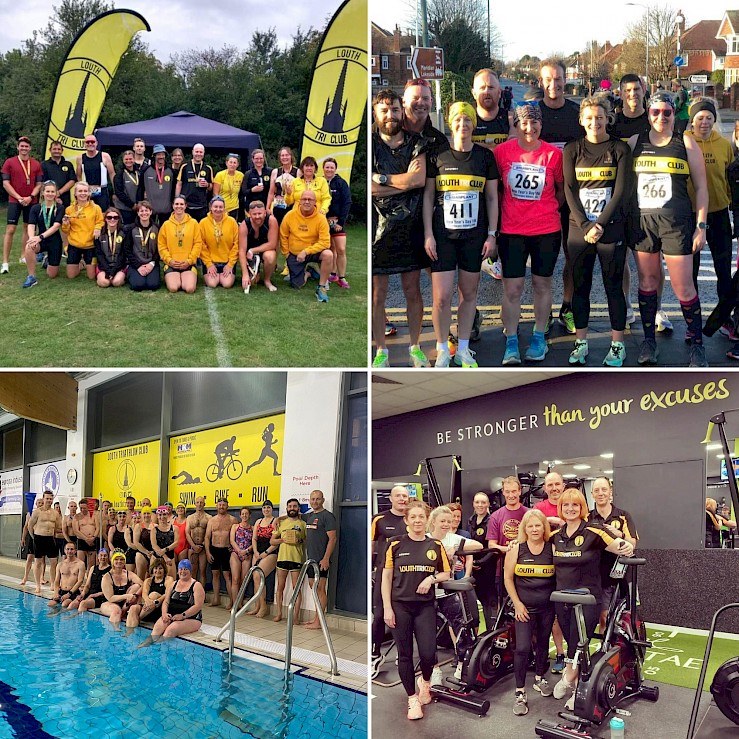 'As a club we have always endeavoured to provide the best quality coaching and regular local sporting events, at an affordable price, to meet the needs of athletes of all abilities from within the wider local multiport community.'
'To go up against a myriad of clubs from across the country and win this award is not only a testament to the enthusiasm of all our members, but recognition of the consistent and committed hard work put in, week in week out, by all the club coaches and committee members.'
'Everyone involved in the club has had a meaningful share in helping us win this award and should be rightly proud of what we continue to achieve'.
Congratulations to Louth Triathlon Club from everyone here at Impsport. It's been great working with you and we're looking forward to your future successes! If you are interested in triathlon in the Louth area then you can find more about the club and their activities on the club website:  Louth Triathlon Club