News Archive
2023

June

May

April

February

January

2022

October

September

June

May

April

March

February

January

2021

2020

2019

September

July

March

February

January

2018

2017

June

May

April

March

February

January

2016

November

October

September

August
Return to News
KTM-Impsport Replica Jersey
Thursday, 18th August 2016
Impsport are pleased to announce their continuing support for the KTM-Impsport Race Team and now you can wear the official replica jersey too! 
The striking orange and black jersey is available with a full length zip which features the unique 'zip-lock' system to hold the zipper in position, no matter how hard you are working in the saddle. The replica jersey features all the sponsor logos including; Oakley, Lazer Helmets and the Nutrixxion contrast green motif.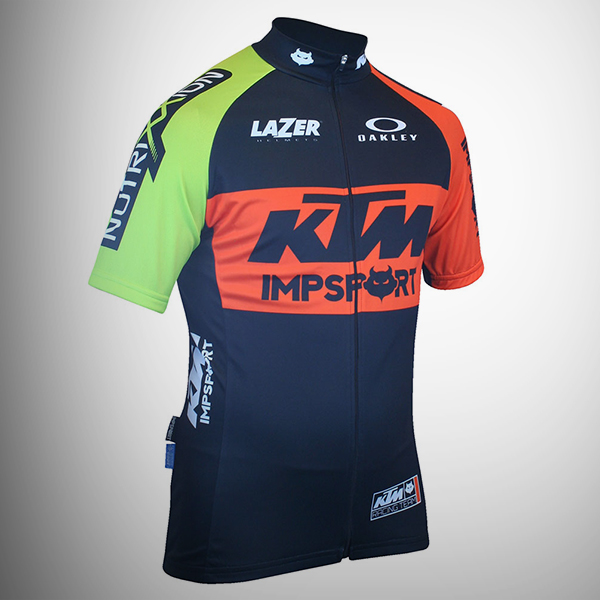 Manufactured from ClimaCore fabric the KTM-Impsport replica jersey will keep you cool and fresh and the spacious rear pockets are great for stashing drinks and snacks.
You can see some great videos and photos of the team training in North Wales on the Impsport Website or over at Escapade7, and the jersey is available to purchase at the Impsport Shop.