News Archive
2023

June

May

April

February

January

2022

October

September

June

May

April

March

February

January

2021

2020

2019

September

July

March

February

January

2018

2017

June

May

April

March

February

January

2016

November

October

September

August
Return to News
St Barnabas Hospice
Wednesday, 7th June 2017
Impsport are honoured to be supporting St Barnabas Hospice as our chosen charity for the year. When we are at our most vulnerable, caring for our loved ones when they are in need of compassion and supporting families through tough times, St Barnabas is a visible strength in our local communities.
St Barnabas relies on the support of the local community and local businesses to ensure that they can be there for more patients, their families and carers, every day of the year. In 2017, they need our help more than ever, so they can care for the growing number of people who need their support.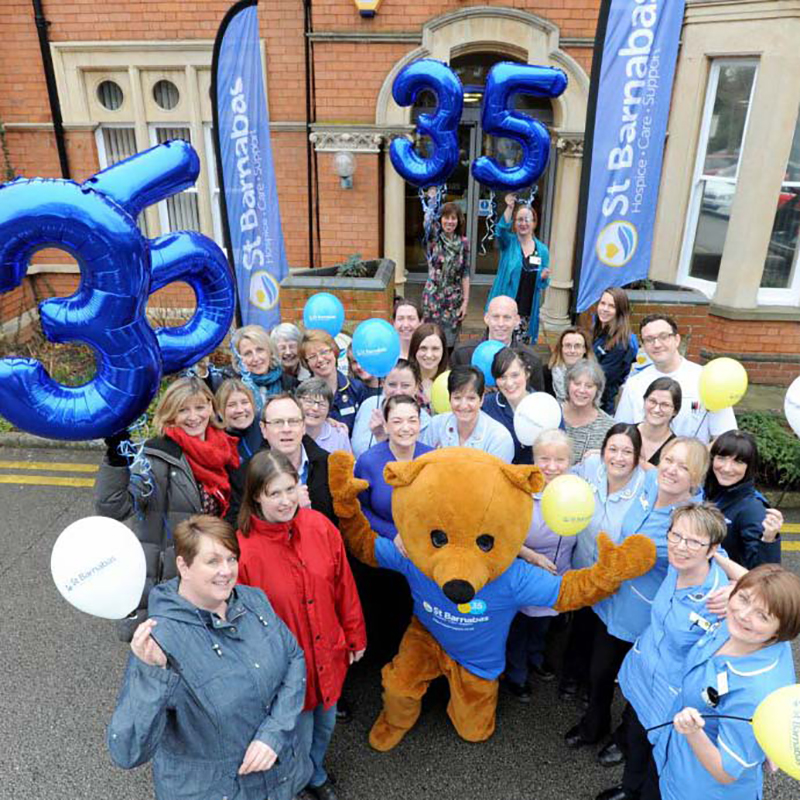 This year is the 35th birthday of St Barnabas and what better way to celebrate than by raising even more funds for these essential services!  To help reach their fundraising target of £100,000 they are launching the local community 'Do 35 for 35' campaign, including great events such as the 'Colour Dash' fun run, skydiving and the Great Wall of China trek.
Find out more about how you can raise funds for St Barnabas and join in the great events they'll be running throughout 2017, and don't forget to sign-up for the Impsport newsletter to be the first in line to hear about the latest events, charity cycling jerseys & t-shirts and exclusive discounts.
Raising money for your local charity or looking for sponsorship for your team or event? Contact us today to find out what Impsport can do for you.