News Archive
2023

June

May

April

February

January

2022

October

September

June

May

April

March

February

January

2021

2020

2019

September

July

March

February

January

2018

2017

June

May

April

March

February

January

2016

November

October

September

August
Return to News
Available to pre-order...the new 'Dorset Tea' Jersey
Thursday, 17th November 2016
What better way to finish a long cycle ride than with a big mug of delicious, hot tea! Impsport are pleased to announce a great new product range in collaboration with the tasty Dorset Tea ™. Introducing the Dorset Tea long sleeve and short sleeve cycling jerseys, available now to pre-order*. Limited stock will be arriving at the end of November so be quick – and you could be the first to wear this great looking and feature-packed jersey. The Dorset Tea jersey is exclusive to Impsport and not available anywhere else.
Find out more about Dorset Tea and take a look at the Impsport Jersey Range. Available in sizes small to 3XL and ladies fit size 10-16. Long sleeve or short sleeve with a full length locking zip.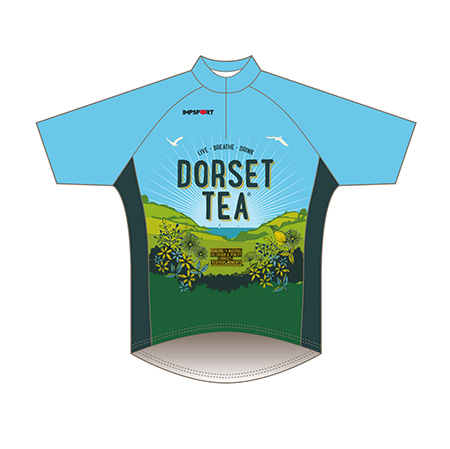 *As soon as stock arrives we will send out your order. If you are outside the UK we can't guarantee the delivery will arrive before Christmas.