News Archive
2023

June

May

April

February

January

2022

October

September

June

May

April

March

February

January

2021

2020

2019

September

July

March

February

January

2018

2017

June

May

April

March

February

January

2016

November

October

September

August
Return to News
Impsport Polar Winter Cycling Jacket
Wednesday, 28th September 2016
The Impsport Polar Winter Jacket has been designed for complete upper body protection in the harshest of conditions. Ergonomically cut, the Polar Jacket has been designed especially for cyclists to combat extreme cold without adding bulkiness or weight. Italian Windtex fabric construction is water resistant, light-weight and windproof, combined with a soft insulating membrane to create a layer of warmth.
The highly breathable fabric also ensures that moisture is wicked away quickly, keeping you drier and more comfortable than other jackets.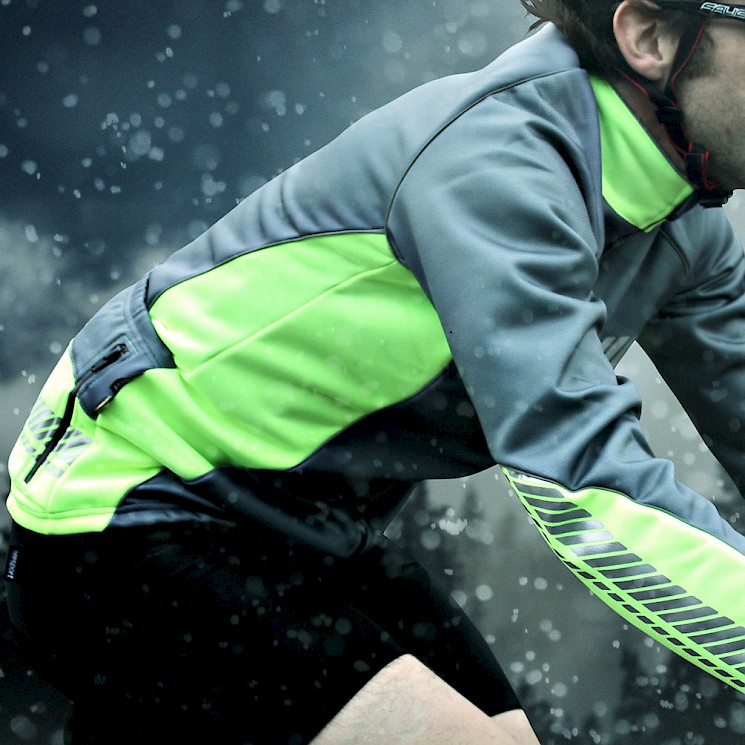 Features:
- Range of highly visible colours with reflective detail to keep you safer on the road in low light conditions.
- High collar with protective zip flap for increased comfort and protection.
- Spacious rear pockets and front valuables pocket, all with water & wind resistant zippers.
- Unrivalled warmth and comfort down to extreme cold temperatures.
- Ergonomic cut, designed for the cycling position, with curved panels to allow full movement whilst on the bike.
- Full length front zipper is wind and water resistant to reduce water ingress and keep you warmer.
- Highly breathable fabric composite to wick away sweat and moisture quickly.
Want something in your club colours? The Impsport Winter Training Jacket is a fully customisable option manufactured from the same Windtex fabric utilised in the Polar Jacket. We're confident nothing will keep you warmer.