News Archive
2023

June

May

April

February

January

2022

October

September

June

May

April

March

February

January

2021

2020

2019

September

July

March

February

January

2018

2017

June

May

April

March

February

January

2016

November

October

September

August
Return to News
The Challenge - Benali's Big Race 2016
Friday, 30th September 2016
Francis will set out to visit all 44 Premier League and Championship grounds in just two weeks, making his man-powered journey by a combination of running and cycling. Every day he will run a minimum of one marathon (26.2 miles) and cycle more than twice that distance. The target is to raise more than £1M for Cancer Research.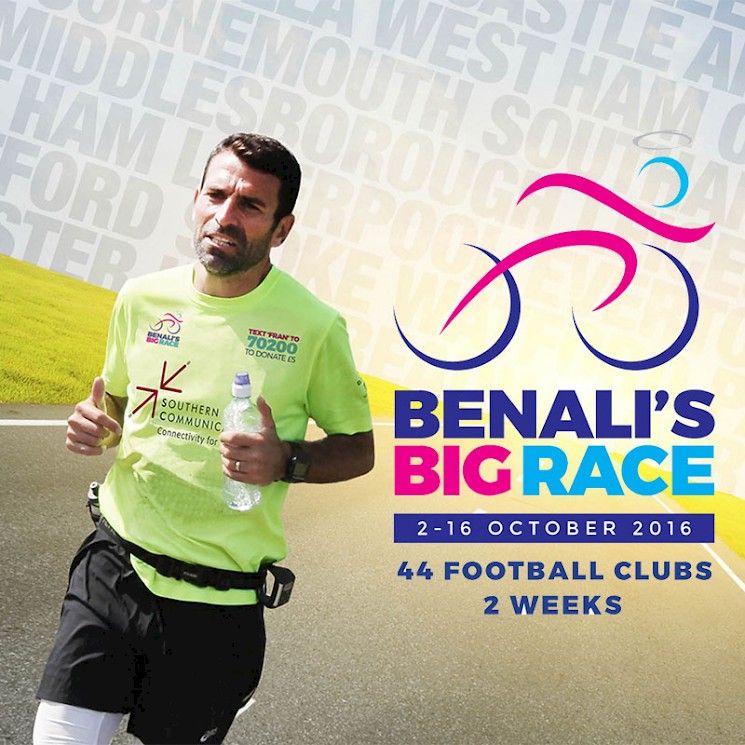 Football fans might be familiar with the name, especially if you support Southampton, as he's a club legend.  The former professional footballer and coach spent the majority of his 20 year playing career with the club and you might have also seen him on Sky Sports, Match of The Day or even celebrity cooking shows!
Impsport are hugely proud to be supporting Benali in this epic quest for a worthy charity. We'll be following him every step on the way on Twitter and Facebook, and there is also a website with stats, facts and an interactive map of his progress.
Taking part in a charity event – please contact us at [email protected] or call 01522 778805 to see what Impsport can offer you.