News Archive
2023

June

May

April

February

January

2022

October

September

June

May

April

March

February

January

2021

2020

2019

September

July

March

February

January

2018

2017

June

May

April

March

February

January

2016

November

October

September

August
Return to News
British Road Bike 10 Mile TT Record Broken
Wednesday, 10th May 2023
George Fox of George Fox Cycling Solutions broke the 35 year old road bike record by 7 seconds at the recent VTTA London & Home Counties 10 TT F11/10 course near Tring, Hertfordshire.

George is a professional aero bike coach and fitter so he knows his way around a fast bike and streamlined kit, and he's been working with Impsport in wind tunnel and real-life testing of the latest T3 range of racesuits and overshoes.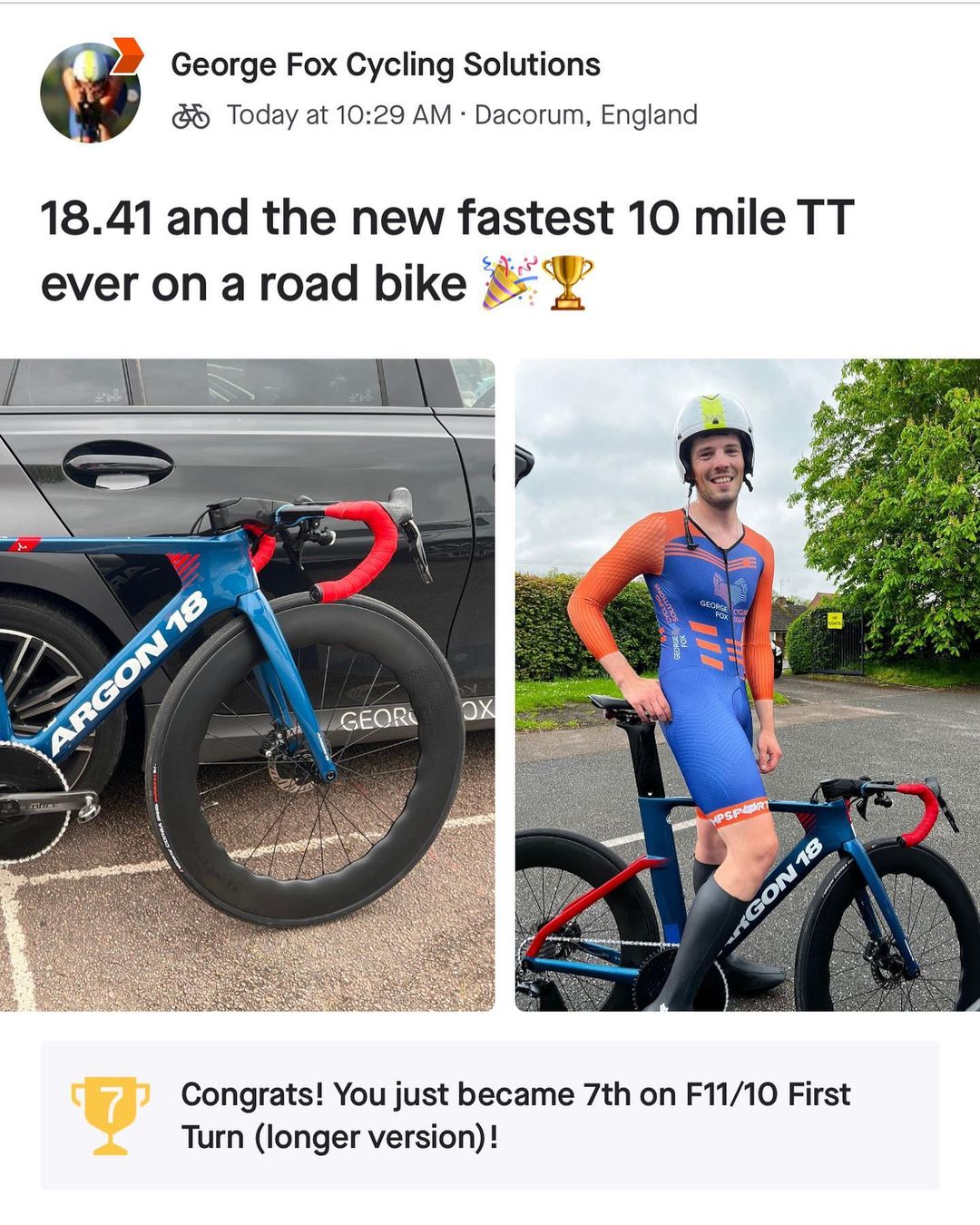 About the record, held by Colin Sturgess on a steel-tube road bike since 1988, George said on Instagram 'So many people to thank for the support and for making this "really bad idea" a reality'. Speaking to Cycling Weekly George was hoping he might break Colin Sturgess's British road bike '10' time trial record this season, but he didn't predict he'd take it at the first time of trying. 'The people that I knew, I could look at those people and say, right, you've done a good time, or you've done a bad time, and that made it a bit easier,' Fox said. 'One guy did a really good ride and a quick time and PB so I knew at that point, I should be OK.'

Cycling Time Trials have recently introduced a standardised road bike category to TT's to try and rejuvenate the discipline after participation started to drop. Looks like it's working.
You can follow George Fox on Instagram @georgefox07 or enlist his expertise via gfoxcycling.co.uk

Fitted custom kit by Impsport:
T3.1 TT Suit
T3 Aero+ Overshoes
Huge congratulations to George from all at the Impsport Team!