News Archive
2023

June

May

April

February

January

2022

October

September

June

May

April

March

February

January

2021

2020

2019

September

July

March

February

January

2018

2017

June

May

April

March

February

January

2016

November

October

September

August
Return to News
C2C2C Charity Cycle Ride 2022
Monday, 18th April 2022
C2C2C is a charity cycle ride around Lincolnshire and this year the event will be held on 30th June 2022.
You can choose the 100 mile or 200km route and both routes are designed for a cyclist who maybe hasn't ridden this far before or wants to just enjoy the cycling through some of Lincolnshire's beautiful countryside. All the rider entry donations are donated to local chosen charities and we make sure that all the money raised is spent in Lincolnshire.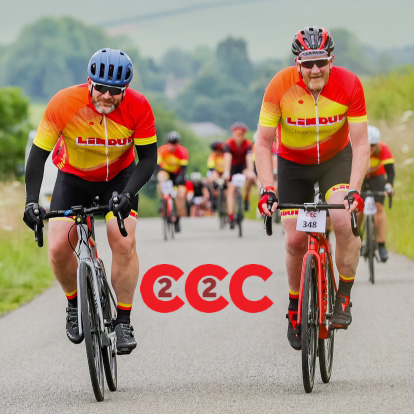 Last year's ride was a great success, as each year has been since 2011. It isn't a race, we ride in sunshine or rain, and everyone can ride 100 miles with a bit of training (the more training you do the less it hurts!) The ride is technically unsupported although there will be plenty of other friendly riders riding alongside you. Take a minute to say Hi, you might find that you have something in common... a love of cycling? Or you might just be able to help out with a spare tube when needed.
We will make sure you are well fed with 2 feed stations, a lunch stop and beer and BBQ after the ride, you will have earned it!
Interested in finding out more? See C2C2C for details and don't forget to order your custom kit from Impsport.